SPEAKERS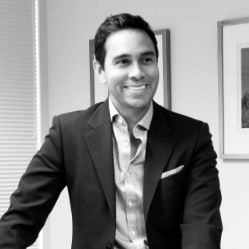 Alex Baxter
Former President & CEO
Alex Baxter is the former President and Chief Executive Officer of OmniForce LLC, a Private Equity-backed, multinational digital and marketing agency, and prior to that the CEO of RGM Group, a PE-owned digital media and ad technology business.
Before becoming a CEO, Baxter was Chief Digital Officer for Competitor Group, the world's largest endurance sports organization and now a subsidiary of Ironman/World Triathlon Corporation, and managed digital media teams in a GM capacity at organizations like Conde Nast, NewsCorp and Wenner Media.
Mr. Baxter lives in Los Angeles with his wife, Amanda and daughter, Sophia where he is an active member of YPO's (Young President's Organization) Hollywood Chapter. He holds an MBA from Columbia Business School and a BS, BA and Honorary Doctorate from Southern Wesleyan University.
< SEE ALL CONFERENCE SPEAKERS>