SPEAKERS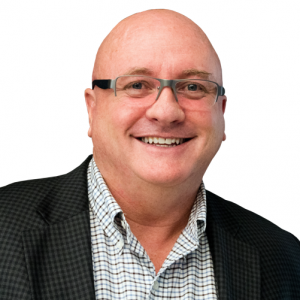 Kevin Eagan
Chief Digital Officer
Kevin Eagan is the Chief Digital Officer for Global Business Services at IBM. Kevin joined IBM in November 2014 to lead IBM's digital transformation. Kevin rapidly defined IBM's "Northstar" experience strategy to drive simplified customer journeys. He focused on modernizing IBM's digital platforms by leveraging expertise across design, marketing, sales, and offering management with the goal to activate growth across all channels and geographies. To support the needed culture shift, Kevin instituted an agile digital operating model to drive continuous improvement and experimentation.
All of this resulted in significant outcomes including reversing a ten year decline in traffic to IBM .com (growing 124%), launching IBM's digital marketplace (over 1200 IBM and 3rd party offers in 78 countries, 14 languages) to name a few. On top of this, he delivered digital growth and expanded digital capability while driving operational efficiencies, reducing digital platform operating expense by 64% over a span of thirty months.
Prior to IBM, Kevin was the Vice President and General Manager of Online Commerce at Microsoft. During his 25-year career at Microsoft he has held numerous leadership positions spanning Marketing, Sales and Engineering, with a successful track record of building new businesses and creating new channels at the forefront of industry transformation and technology disruptions. Kevin also won the Bill Gates "Chairman's Award" in 2008.
Kevin holds an AB honors in Economics from Harvard University.
< SEE ALL CONFERENCE SPEAKERS>