SPEAKERS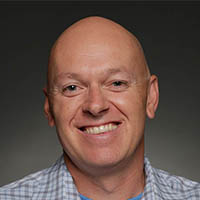 Bill Bradford
Chief Digital Officer
As Chief Digital Officer for Beachbody, LLC, Bill Bradford drives the creation, development, and implementation of the Beachbody On Demand product and digital platform. This product and digital platform has and will continue to revolutionize Beachbody's way of doing business with its current portfolio of products, and organically create new categories, business opportunities, and revenue streams.
Bradford joined Beachbody in June of 2014 after his tenure as Senior Vice President, Digital Media at Fox Broadcasting, where he not only built a digital strategy for the television network, he also transformed the Fox Broadcasting Digital department from a marketing cost center to a highly profitable P&L business unit. Bradford also served as the Chief Product and Programming Officer on the Hulu launch team, a joint venture between Fox and NBC.
With over 17 years of experience in Digital Marketing and Technology leadership, Bradford has held executive positions in Digital Product Management as Vice President, Product Management at Yahoo, Inc., as well as Executive Director at America Online, Inc.
Bradford holds an MS in Operations Research and Industrial Engineering from George Washington University and is a graduate of the United States Military Academy at West Point.
< SEE ALL CONFERENCE SPEAKERS>